Notice anything different? I've made some little changes to my new blog!!
A new design and a new button!
I wanted something a little more simple and I think I created exactly what I wanted. I really like it!!! I hope you do to:) It's still a work in progress so you'll be seeing changes again here and there.
No one knows better than
The 3AM Teacher
!! I was about to pull all of my hair out because I'm not the best with all of this techy stuff when it comes to HTML codes and nothing seemed to be working. She helped out and it looks like my computer has a little problem...I'm working on it though. So the final layout will hopefully be ready soon. At least you have an idea of the direction I'm heading in.
Now onto the good news......
For those of you who have been following me since I began this blog...which was back in early August of this year, you'll remember that in October I had my first Freebie Week. Well I'm gearing up for another one!!! That's right!!
Freebies are coming your way, every day starting this Sunday!
Since it's the first full week of December, the theme for this Freebie week will be Christmas!
Here is how it works. I post an image for 24 hours. You click on the image and save it! Then it's taken down and replaced with a new image the next day. Once the image is taken down, it's down for good. It won't be seen again:( other than in a set you can purchase. So the best thing to do is grab it while it's FREE!!
Also, I want to thank those who nominated my blog for the Liebster Award! I was already nominated but they just kept on coming!! So I wanted to Thank You!!
D. Frideley over at
Little Piggy Reads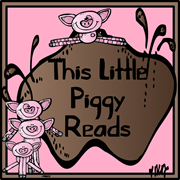 Thanks ladies!!!
So I hope you'll spread the word about my Freebie Week!! Of course the images are free for those who visit the site, but I would love for you to follow me! Besides....you'll know when the next one will be and there are always freebies when you least expect it!!
Another new addition to the site is a new profile pic. I felt like some of my followers were getting a little confused when they saw
123 Teach With Me
so I wanted to just put a picture of myself.
I'm pretty bad when it comes to taking pictures...my husband will tell you....I always cover my face or shy away...so this is a big step for me...hehe!
Hope you're having a great Friday!!!